Yay!From sight-seeing, long walks along the beach to mountain climbing, you are spoilt for choice on endless breathtaking destinations this December.A prime opportunity for the family to come together and enjoy quality time to make fond memories with loved ones. And what better way to kick off the Christmas spirit than with a nice vacation or an enjoyable trip around the country?
Whether you want to experience the holiday spirit with a grand get away or an unforgettable adventure that lasts hours, days, or even weeks, we got you. Below we have compiled a comprehensive list of ideal December destinations you should tour this Christmas so you cannot miss out on all the fun.
1.DIANI BEACH
If all else fails, why not head down to the coast and let the turquoise blue waters of the Indian Ocean wash your tough year away? We have to warn you though, this is probably what most people in the country will be doing so you will encounter some human traffic. That being said, Diani is by far one of the most beautiful places in the country, if not the world.
When you are not frolicking along the white sandy shores, you could be:
Skydiving over the Kenyan coast
Visiting the Diani Beach Art Gallery
Playing a round or two of Golf at the Leisure Lodge Golf Club
Drinking your troubles away at Forty Thieves Beach Bar Taking amazing selfies at H2O Extreme (pristine white sandy beach that stretches for 20KM and is absolutely seaweed free)There is just too much to do and see here. Before you know it, your holiday will be over and you will be back at it again. But at least you will have made precious memories of thrilling experiences throughout the country.Most of these place you can drive up to, except maybe Turkana and Rusinga Island. There are, however, last-minute flights available if you know where to look. Just because you haven't yet planned for your Christmas holidays doesn't mean that this one can't be the best one yet
2.Nairobi National Park
Situated on the edge of the park itself, the drive up to the lodge will give you the African Safari experience that millions of people traverse the world to enjoy. Once you get there, assuming you have already caught your breath and recovered from the sheer luxury that is the lodge itself, you could take a game drive to see all that the park has to offer in terms of scenery and wildlife.
Using the lodge as a base of operation you could go for:
Game drives through the park
Visit David Sheldrick wildlife trust; an elephant orphanage
Take a helicopter ride to Mt. Kenya (45 minutes away)
Visit the Giraffe Center
Or you could just relax and let the serenity of the location wash over you. The options just keep coming.
3.THE GREAT RIFTVALLEY LAKES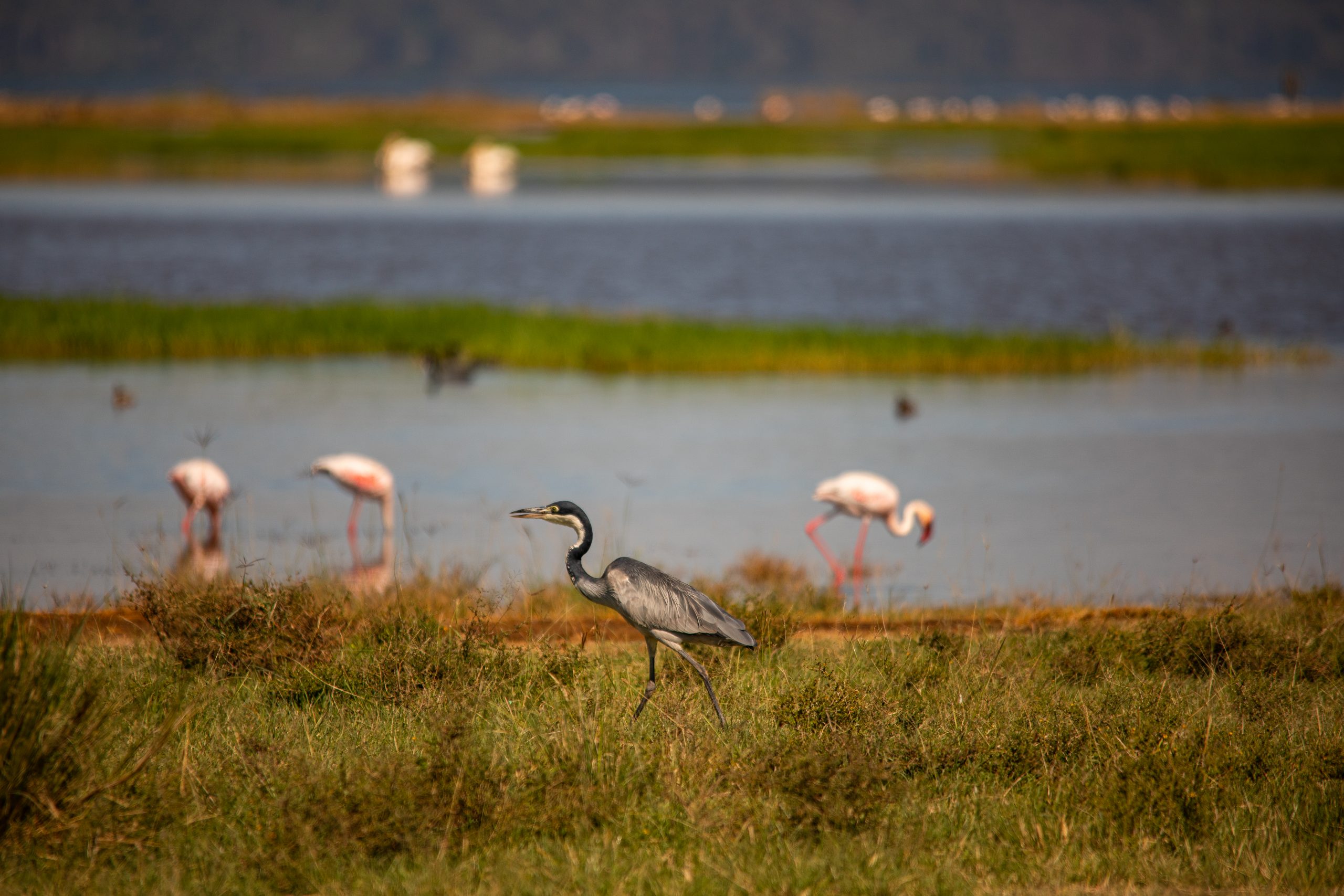 Did you know Lake Naivasha and Nakuru are a sanctuary for endangered species like the white rhino and over 400 different species of birds among them the famous pink flamingos? Lake Bogoria on the other hand, is famous for geysers and hot springs. How fascinating, right? So, if you are an animal lover or a nature enthusiast, you are in for an unforgettable experience.
Take an extensive tour less than a two-hour drive from Nairobi and enjoy the scenery at the Great Rift Valley Lakes: Nakuru, Naivasha, Baringo, Bogoria, and Elementaita. These lakes are not only home to a sizable fish and hippo population but also a wide variety of wildlife. Enjoy the picturesque colourful flocks of birds and other wildlife like lions, leopards, buffaloes, gazelles, and impalas as they quench their thirst by the shores of the lakes.
While there, you can explore nearby attractions like the Hell's Gate National Park where or have fun hiking the many summits of Mt Longonot. In a nutshell, the Great Rift Valley Lakes make the perfect December destination for someone looking to take a mini-road trip or a few days get-away.
4.Rusinga Island Lodge, Rusinga
If your idea of a Christmas holiday is serene and secluded luxury then maybe you should head out to Rusinga Island in Rusinga, Kisumu. There is a lodge there that will absolutely mess with your sense of luxury. Rusinga Island Lodge is like nothing you have seen before on your travels. For the most part, it has everything you would expect from a luxurious lodge: great service, awe-inspiring decor and plush romantic rooms. But the key attraction here isn't the lodge itself, it's the island and what comes with it.
Are you someone who likes to spend some quiet time fishing out on a lake or a jetty?
Do you think that trolling for massive Nile Perch along the shores of Lake Victoria would bring some sanity back into your life?
Maybe you just want to sit back, relax and let the well-trained staff wait on you throughout the holiday as the kids zip around in Jet skis in the lake?

Image courtesy of AfricanMeccaSafaris
The main attraction in Rusinga Island is the fact that it just lets you be! It is laid back, relaxed, serene and extremely picturesque without so much human traffic. It is the perfect getaway destination for those of us who would rather be a little secluded during the holidays.
If instead, you want to experience some christmas action, then you can take part in the Rusinga Festival that happens on the 21st to the 22nd of this December.
5.The Chaka Ranch Leisure Park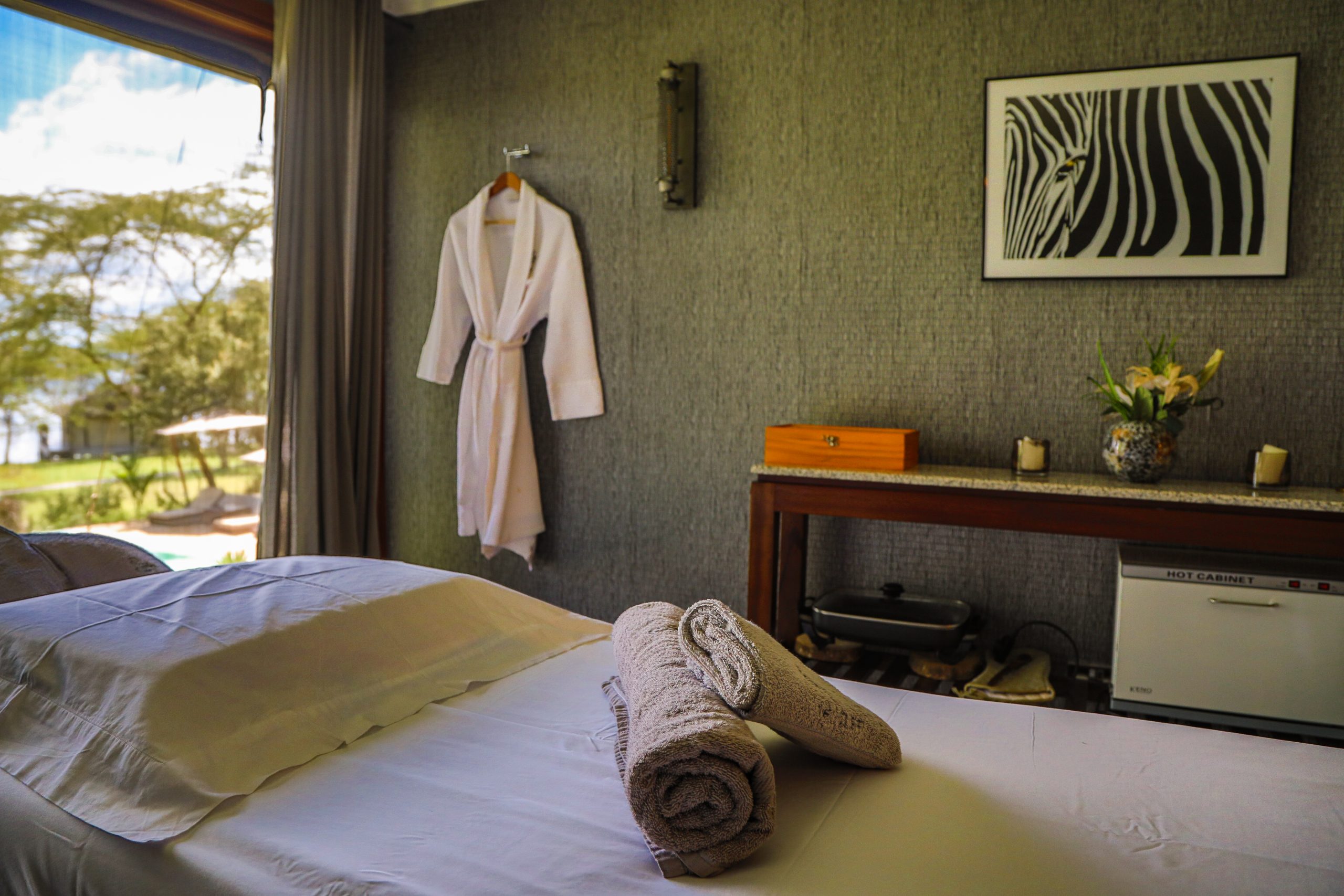 Nothing kicks off the Christmas spirit than a bonding experience at the Chaka Ranch Leisure Park situated in Kiganjo, Nyeri County. Without a doubt, Chaka Ranch is the ideal paradise for outdoor lovers. From riding quad bikes with the squad, skating, paintball games, swimming, camping to the ultimate go- karting experience, this entertainment facility is packed with a world of activities to choose from.
If you are introverted and laidback, you would equally fit right in too. The ranch has a unique, expansive, and majestic view of Mount Kenya and the Aberdares Ranges as well as camping sites that offer tranquility and relaxation. Also, mouthwatering local food cuisines, barbeques, and drinks served at different food points and bars are a must-have because they are worth your while.
6.Tsavo National Park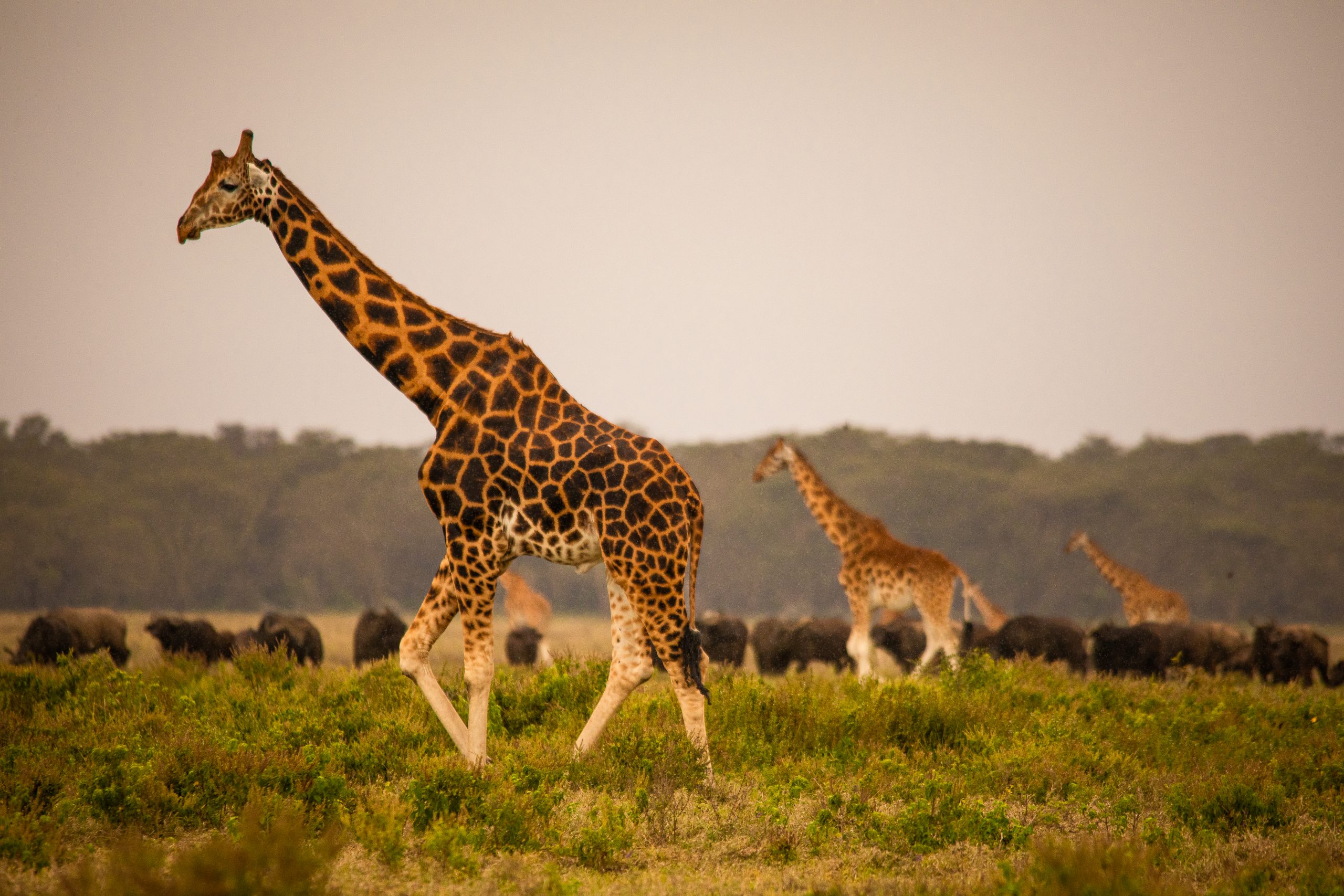 Did you know Tsavo National Park is one of the largest game reserves in the world? The Park sits in a semi-arid area near Voi, Taita Taveta County and it is divided into east and west. It even holds the record as one of the oldest and largest parks in Kenya covering up to 4% of the country's land mass.
There is no better place to see vast numbers of animals, especially the larger mammals like the red-elephants, lions, hippos, crocodiles, and a prolific bird life of over 500 species of wildlife in their privacy and solitude. Visit and enjoy the spectacular sight of dust-red elephants, wallowing, bathing, and spraying each other with the midnight-blue waters of Galana River.
You get to enjoy other major attractions in the park among them volcanic hills, rivers, waterfalls, plateaus, and savannah hills. In fact, Yatta plateau, the world's biggest lava flow that stretches 300 km long is situated here. Unlike most national parks, Tsavo is clearly the whole package. Why not give it a shot this festive season?
Most of these place you can drive up to. There are, however, last-minute flights available if you know where to look. Just because you haven't yet planned for your Christmas holidays doesn't mean that this one can't be the best one yet!